Where Family Comes First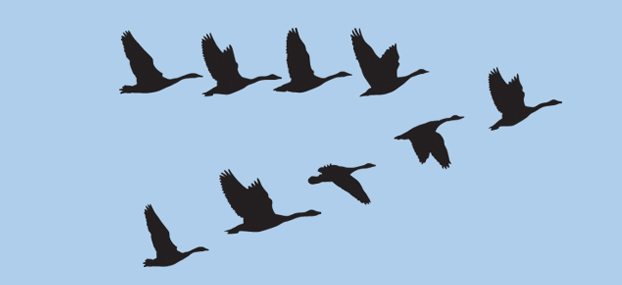 ISB, the first Indian business school to build a definitive curriculum and pedagogy around family business, has an unwavering commitment to helping business scions enhance the survival, growth, and expansion of Indian family-run businesses.

India has the distinction of being one of the nations that has the highest number of family-run business. Around 67% of $1 billion-plus businesses in India are family-run (The Economist, Nov. 1, 2014), while close to 55% of the top 200 Indian companies by revenue, are family businesses (The Economist, Apr. 18, 2015). Half of the Nifty Fifty and 73% of ET 500 firms are family controlled.

Coupled with their manifold opportunities for value creation, family-run businesses are beset by unique challenges. Most do not survive beyond two or three generations. One can imagine the impact on the economy and on society that could result, were more firms to last longer in emerging economies like India. Surprisingly, until ISB pioneered academic activities in the area in 2003, no other premier business school in the country focused seriously on family business.


Professor Kavil Ramachadran (author of The 10 Commandments for Family Business) was appointed as the Thomas Schmidheiny Chair Professor of Family Business and Wealth Management in 2007. A formidable influence in the field, Professor Ramachandran has been ranked among the 50 Best Management Thinkers from India in 2015.

The Thomas Schmidheiny Centre for Family Enterprise, set up in 2015, undertakes a variety of activities, including research, training, teaching and networking. Under the leadership of Professor Ramachandran, it has brought out a number of case studies published by Harvard Publishing and Ivey Publishing. All efforts of the Centre have strong practical relevance; the most important among them is the bi-annual Asian Invitational Conference on Family Business. Over its past five installments, the conference has emerged as one of the best such events anywhere in Asia, attracting about 400 delegates from the region.



Two hundred alumni currently comprise the steadily growing ISB Alumni Family Business Network, which recently organised the first annual Family Business Conclave in November 2015 and is mentored by the likes of Adi Godrej, Chairman Godrej Group and Chairman of the Board of ISB and Sunil K Munjal, Joint Managing Director, Hero MotoCorp Ltd.

The School's seminal Management Programme for Family Business (MFAB) is a PGP level modular programme that grooms young family members to become more adept at the managerial aspects of family businesses. They are trained in executing good family governance that will facilitate the long-term survival of family businesses. The programme has a diverse pool of participants belonging to variety of industries, locations, communities and business sizes. As quoted by one of the MFAB students, "The experience at ISB was truly transformational. The School drives excellence and brings the best in each student. It was a self exploratory journey for me. The MFAB programme provided the right environment to work and learn and gave me the opportunity to connect these two worlds. It challenged me to unlearn and understand the fundamentals of my core beliefs with a new perspective. The peer network of like minded individuals from Family Businesses gave us a platform to interact, exchange ideas and build networks"- Navin Venkadasubbu, MFAB Co 2015

The MFAB class meets one week out of six on ISB's Hyderabad and Mohali campuses. For one week during their 16-month program, they attend classes at the Kellogg School of Management at Northwestern University, hosted by Kellogg's Center for Family Enterprises (CFE). According to a Co-Academic Director of Kellogg Week 2015, "The classroom learning culture the students contributed to was stunning… All agreed they left Kellogg better prepared for the challenges they will be facing as business, family and community leaders." Read more about the exchange programme here.

In sum, family business at ISB is serious business, indeed! The School has set a benchmark in terms of its foresight and commitment to knowledge creation and innovation in the field; and is deeply invested in helping empower family enterprises to achieve sustained success.
A SELECTION OF CASES ON FAMILY BUSINESS
A comprehensive listing of cases developed by ISB can be found here.

"Professionalization of Sudarshan Chemical Industries", 2015
Ramachandran, Kavil; Mathew, Alexander; Bhatnagar, Navneet

Abstract:
In 2011, Sudarshan Chemical Industries Limited, a global pigment company with sales in over 40 countries, was poised to become one of the top four pigment producers in the world. The vice-chairman was about to meet with an external consultant whom he had hired when he assumed leadership of the family business in 2003 following the demise of both the founders — his father and eldest uncle. The agenda of the meeting was to discuss the various initiatives that had been undertaken at Sudarshan since 2003 to systematically professionalize the group. The vice-chairman could not help wondering whether the company was heading in the right direction. Should a family member always be the head of the business? What if the family member being prepared for the leadership role did not gain the acceptance of the family and non-family professionals to lead the business?

Link to purchase:
https://www.iveycases.com/ProductView.aspx?id=69361
"Zandu Pharmaceutical Works: The Takeover Bid (A)", 2014
Ramachandran, Kavil; Suresh, Jayshree; Bhatnagar, Navneet

Abstract:
This case is about the takeover bid of Zandu Pharmaceutical Works, a small Indian traditional medicine manufacturer based at Jamnagar, (Gujarat, India). It encapsulates the protracted multi-level negotiations among its two promoter families - the Parikhs and the Vaidyas - with Kolkata, India based Emami group that intended to take over the firm in 2008. The two families had established Zandu Pharma in 1910. The Vaidyas came from a lineage of Ayurveda practitioners and brought technical know-how to the business. The Parikhs belonged to a traditional trading community and brought their business acumen to the firm. Complimenting each other, the two families managed the business for about hundred years. However, with passage of time, the later generations of the Parikhs gained technical knowledge and became firmly entrenched within the firm's operations. On the other hand, the Vaidyas failed to effectively pass on the technical expertise to their later generations. Thus their importance in the eyes of the Parikhs went down and Vaidya descendants were viewed as incompetent. The Vaidyas felt ignored and marginalized; the Parikhs repeatedly denied their demand for a director's position on the company's board. Pushed into a corner, the Vaidyas sold their stake in Zandu to Kolkata based beautycare and healthcare company - Emami. The Parikhs viewed this as a hostile move and tried to thwart Emami's bid for Zandu's control. The decision dilemma that Parikhs face in the case is - whether to sell their stake to Emami or to fight the takeover battle. The case narrates the circumstances and the actions taken by parties involved. The case deals with various managerial issues like leadership, communication, acquisition strategy and emotional issues faced by promoter families. The case serves as an effective tool for students to learn and apply leadership, communication, strategic and negotiation skills in complex acquisition scenarios, like those in family controlled businesses.

Link to purchase:
https://cb.hbsp.harvard.edu/cbmp/product/ISB045-PDF-ENG
"Zandu Pharmaceutical Works: The Takeover Bid (B)", 2014
Ramachandran, Kavil; Suresh, Jayshree; Bhatnagar, Navneet

Abstract:
Supplement case to ISB045, Zandu Pharmaceutical Works: The Takeover Bid (A).ß

This case is about a takeover battle between two Indian companies, Zandu Pharmaceutical Works Ltd and Emami Limited, in 2008. Zandu Pharma was owned by two promoter families, the Vaidyas and the Parikhs. Emami bought the Vaidyas' stake in the company without the knowledge of the Parikhs. The Parikhs viewed Emami's stake acquisition as a hostile move and strongly opposed Emami's offer to run the firm under a joint management arrangement. What followed was an intense battle for control of Zandu. Neither of the two parties was prepared to give up the fight and unleashed a series of attacks and counter attacks on various fronts — business, legal and family. After months of fighting each other in the courts, on the stock markets and in the media, both Emami and the Parikhs were battle weary and under heavy financial and mental strain. The markets were watching closely to see which of the two contenders would blink first.

During what seemed to be an insurmountable deadlock, the Emami group made an unexpected offer to the Parikhs: the Parikhs could choose to sell their stake to Emami or buy Emami's stake in the company. The Parikh family had to decide its course of action, that is, whether to sell out to Emami or to buy out Emami's stake. For the Parikhs, whose association with the company went back 100 years, the choice was not an easy one. The case requires students to appreciate the business decision scenario from different standpoints. It deals with management issues concerning leadership, communication, ownership, acquisition strategy and law/ regulation as well as emotional issues faced by promoter families. The case serves as a suitable tool for students to learn and apply leadership and communication skills in business and families, more specifically in complex and hostile acquisition situations.

"Ensuring Family And Business Continuity At India's GMR Group"
Ramachandran, Kavil; Ward, John; Waikar, Sachin; Jha, Rachna

Abstract:
Most family businesses do not survive beyond two or three generations. One of the main reasons for this short lifespan is the lack of governance mechanisms in family businesses. With better family governance, business development becomes a richer experience and continuity is ensured across generations. This case is about an Indian family business, GMR Group, which was established a quarter-century ago, and by 2010 had become one of the major diversified infrastructure organizations in the country, with large-scale interests in infrastructure (energy, roads, and airports) and manufacturing (agri-business, mainly sugar). Since its founding, the Group had come a long way, from an independent proprietary enterprise to a family-owned holding corporation with several companies under its control, along with external stakeholders. The growth of the group had been led by the entrepreneurial zeal and organizational capabilities of its founder, G.M. Rao. Having seen many family businesses breaking up for lack of adequate governance mechanisms, Rao led the way for the writing of his family business's constitution with the help of several experts in 2007. The writing process of the constitution and the policies and processes developed were optimal for maximizing GMR's performance and the family's prosperity in current and future generations. This case captures the essential processes and outcomes of writing a family business constitution.

Link to purchase:
https://www.iveycases.com/ProductView.aspx?id=51823
"Manjushree Technopak Limited", 2014
Mehrotra, Sonia; Pereira, Arun

Abstract:
The managing director, founder and promoter of Manjushree Technopak Limited, based in Bangalore, India, had exploited various market opportunities to establish his third venture, which over 20 years had become the largest manufacturer of polyethylene terephthalate bottles and preforms in Southeast Asia. His brother and sons had also joined the company, which was listed on the Bombay Stock Exchange, and were now co-directors under his leadership. By 2013, the company was ready to expand to meet the growing demand for plastic containers in the food, beverage, health care and pharmaceutical industries and to counter its competition. It needed to convey a clear vision to all its stakeholders. Growth also meant the need for clarity in leadership roles and a sound internal governance structure. The managing director had three choices: 1) continue the status quo with himself as head of the company; 2) step aside and allow his professionally qualified sons to step up to the company leadership; or, 3) hire a professional from the corporate world as a new chief executive officer.

Link to purchase:
https://www.iveycases.com/ProductView.aspx?id=65588