Rock the boat to scale the heights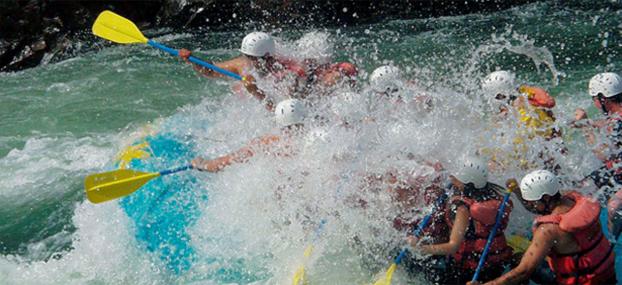 Can a trailblazer be acquiescent? Are you a good son if you don't tow your father's line? Is every failure a stepping stone to success? Does the fizz in a family business really die out with time? What makes a family business successful?

With such questions in mind, I was busy setting up my workstation for a video chat with Aakash Chaudhry (Director, Aakash Educational Services Pvt Ltd; PGP Class of 2004) from Delhi, when Aju Jacob (Director, Synthite; PGPMAX Class of 2011) walked in to join me. While we waited for Aakash to join the call, Aju recalled his experience at the first family business program that he had attended at ISB in 2003. "I sometimes wonder if my family business would have grown faster had my family agreed to what I had suggested then," exclaimed Aju. Aakash, who had joined the call by then, added, "Interesting that you should say this, because I too feel why let the alarm bells deafen you- act earlier!"

Aju and Aakash are both part of quintessential family businesses with almost 100% family ownership, but there are palpable differences. Differing not only in aspects like size, employee strength, geographical expanse, etc, these family businesses also differ in psychological processes, approaches, change management styles, culture, and maturity. In a candid conversation on business-in-general, pain points, and breakthroughs, these second generation family businessmen give a peep into their past, goals, and plans for action now and in the future.


In the genes


After graduating from ISB, Aakash joined Infosys and soon thereafter moved to Cognizant, in Chennai. In 2006, with a four year project in Australia on the anvil, he returned to Delhi to join Aakash Educational Services Pvt. Ltd, the education test prep company set up by his father in 1988. It may be difficult to say that he found his calling in returning to his father's business or that family business runs in his blood, but one can confidently say that this time he was ready for the challenge. "It was a challenge, because the first time I joined the family business, which was a small coaching company then, was after my engineering in 2001. I was boiling with new ideas, but none of them gelled well with dad. He ran the company in a very autocratic fashion. So I left and started my own advertising and production services business," recollected Aakash. The advertising company, unfortunately, did not do well and Aakash had to shut shop. Wondering how a business could be made fail-safe, he took a short GMP course in the National University of Singapore (NUS). Erring on the side of insolence, he again turned down his father's offer to rejoin the family business. He, instead, joined ISB on his return from NUS. So what happened in 2006? Aakash laughed and recalled, "It was a real filmy drama! Dad and my uncles and aunts pinned me down one evening in Delhi and implored me to join the family business, ready to accept all my terms and conditions. My dad said, 'your older brother has decided to pursue his passion for medicine and has refused. At least you should join me…after all who have I made this business for?' This got me thinking." With his father heeding to his demand for complete freedom, Aakash, who had recently got married, moved lock stock and barrel with his wife to Mumbai to set up the first franchise of the company in western India.

Like father, like son

While sipping on his coffee, Aju smiled as Aakash finished his story. He said piquantly, "When my father instructed me to go to Bangalore to study Chemical Engineering in the 1980s, I could not argue with him. He was a high school dropout, but knew what was best for the family business that he had established. Maybe, the way Aakash demanded independence from his dad, I could not have done twenty years back; but now I can see my son talk to me that way if I push him to join the family business." Aju complied with his father's wish and joined his business, Synthite Industries Ltd, in 1987, fifteen years after it was established. Along with his father, five siblings, and seven other family members, Aju has taken this small spice oleoresin manufacturing company of Kadayiruppu (a small village in Kerala) to command 30% global market share with manufacturing units in India and China and marketing offices across the globe. The internationalization of the INR 1500 crores business was the company's vision as Aju travelled extensively to build customer partnerships with numerous multinational companies. During a family business program at ISB in 2006, what struck him was, that despite most businesses in India being family controlled and managed, many did not survive after a couple of generations. His family however, did not see reason to worry and refused to entertain his newly-learnt ideas on the need to professionalize the family business. They later smelt the coffee when several third generation family members had joined it by 2012 and governance issues loomed large. Aju stood vindicated as the family board agreed to bring on a renowned family business coach, Joseph Joseph, in the same year. "We have doubled our business between 2012 and 2015, and aim to become an INR 3000 crore business by 2020. It will definitely require a herculean effort, but we seem to be on the right track," remarked Aju.




Change is a matter of culture

Before I could ask Aju about what transpired after 2012, Aakash interjected, "Aju you have piqued my interest. My business too has grown 30-40% over the last five years, but I am keen to know about your change process." Aju elaborated, that the biggest change that Synthite underwent was in terms of governance and professionalization. Very early on, his father had given his six children their share in the business, and that remained unchanged. Another practice that did not change was the mandatory Tuesday morning Director's Meet- a convention set by his father to discuss business in general. However, with the coming of Joseph Joseph a number of other changes were made within eighteen months. Synthite had a formal Family Council, and a Constitution, called the Blue Book, designed specifically for the family business. The Blue Book had details ranging from entry of family members into the business, to setting up their three year rotational job training, to assigning job roles to them, to determining their remuneration structure, to getting them nominated/elected on the Board, to defining a succession plan. Aju, who is second in line to become the MD after his brother in six years, quipped, "I have purposely not locked that in the Blue Book. Who knows, with some of our businesses being run now by professionals, Synthite would grow so much in six years that we might need someone more professionally competent to lead it!" It was interesting to hear Aju say this, because, according to him, the general belief at Synthite was that more opportunity should be given to family members as an owner-manager was a better proposition. Aju added, "Our growth after 2012 makes a sure case for professionalization of family businesses. Despite that, my family is reluctant to get non-family members on the Board or consider PE funding. How has it been for you, Aakash?"

Aakash, who was listening intently to Aju's story, cleared his throat as he took us back to 2009, when he had joined his father in Delhi after successfully launching, running, and growing the Mumbai franchise from a single centre to 3 centres. The transformation from a brick and mortar traditional classroom to delivering education digitally was a result of Aakash's tireless efforts on two fronts- getting excellence in product delivery and convincing his father to flow with the tide! He added, "When I came back, the company's culture was still very autocratic. The professionals, whom I brought, soon left. I took charge as CEO to loosen things up, but knew that the journey from here was going to be uphill." Bringing outsiders to form a basic management team was not easy as his father had concerns about accountability and opening up with them. From dinner table conversations to office meetings, Aakash was finally able to convince his very reluctant father to open up to the idea of outside investors for international expansion, and offer equity to company executives. He exclaimed, "Family owners generally don't want to part with their equity. It was quite difficult to tell him that we could not have the whole world!" The result of letting functional Heads build their own teams and own their departments is self-explanatory. Aakash Institutes scripted history with becoming the only test prep company in India to have successfully implemented Oracle ERP and run on its own MPLS network of over 128 centres. Touching over 150,000 classroom students annually, the father-son duo is ready to go public with the company by 2019. Aakash says, "All this has been possible because we eventually let professional teams contribute and take ownership in all spaces, be it operations, academics, marketing, finance, IT and even HR."

Sometimes success stories are formulaic

Children can no longer be pitchforked by their fathers to continue the legacy of the family business. Aakash commented, "I will definitely offer my children the chance to experiment, and learn the business on their own, and then pull them back to start a high level of mentoring. But, I will leave it to them to decide whether they would like to join the company or not." Thus, it is imperative for family businesses to rope in more outside professionals, in advance, as there is substantial anecdotal evidence that most Indian family businesses are unable to keep their flock together for more than three generations. The key to keeping family members and outsiders in the business free from any nasty surprises is letting each person know his/her place in the company, and having the same type of KRAs and performance measurement rules for family and non-family members. Aju corroborated, "Everyone is given an equal opportunity in the business. Family members know that they don't enjoy special privileges to join the Board as independent directors or because their dad is on the Board. They have to work well in the company to be considered for the Board." With two of Aju's nephews graduating from ISB, it is clear that the third generation of the Jacob family is getting more and more professionally trained, consequently joining the family business at a young age to manage new ventures. This is a good development for the health of the business, as early involvement of the youngsters keeps their interest alive and the business machinery fresh. The doors at Synthite are open for the girls of the family and their spouses, which expands the ambit of the family business. Of course, entry and role in the company depends on the family member's qualification, experience, and aptitude. Aakash's case substantiates the fact that some outside work experience is a boon for the family business. By letting non-family executives build their own teams and run their own departments, Aakash has sent a very clear message to them- 'I will watch over you, but not control you, because I trust you!'

The ISB factor

Aju and Aakash's voices resonated when they called ISB a turning point in their lives. Right from the knowledge acquired, to the network of accomplished thinkers and go-getters they built, the experience at ISB evolved them as professionals. They humbly acknowledged that in daily decision making and operations, ISB - their alma mater - has been their 'silent guiding partner.'

Conclusion

Aju and Aakash's stories send out a message loud and clear that survival of family businesses in India beyond the third-generation mark requires a two-pronged approach- professionalization and developing a structure around family in the company. The old adage, 'a stitch in time saves nine' explains why Aju was keen that his family business responds early to the need to corporatize or why Aakash spent tireless hours in convincing his father to loosen the stranglehold over daily operations. The balance between control and freedom is precarious, but successful family businesses rest their success on the fulcrum of this seesaw.

Arohini Narain, Founder and Content Head of Writer's World, has authored several business cases and articles for renowned international and national publications.