To be an internationally top-ranked*, research-driven, independent management institution that grooms future leaders for India and the world.




Updates and Information on upcoming events from the alumni association.
MORE >>



Class of 2004
Gaurav Shukla got married to Sowmya Sharma on September 25, 2012.

Class Of 2006
Shilpa Arora and Abhishek were blessed with a baby girl on October 26, 2012.

Class Of 2007
Enakshi Chatterjee and Rajarshi Chakraborty were blessed with a baby girl on October 12, 2012
MORE >>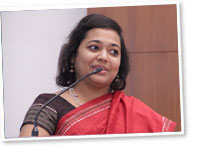 What an exhilarating month we've had.. The first Equinox, our annual alumni learning and networking event, was a big hit! Held at the Mohali campus

It was 3:00 a.m. in the night. I walked down the corridor with an assignment in my hand, tired and weary. One more assignment down-with about a gazillion in the pipeline.
MORE >>




Welcome to the latest section of Alma Matters "Bookshelf" - a platform where people can share their comments, feelings and thoughts about various books they read. From business and economics to SCI-FI, thriller and comedy...
MORE >>




ISB alumni are making their mark in diverse businesses around the world. In this issue, four such remarkable alumni, Abhishek Chandra , Sudhanshu Bankata, Viswanathan Saiprasadh, and Siddhartha Jain talk about their lives at the ISB, career path after graduation and vision for the School.
MORE >>

State-run Oil and Natural Gas Corporation (ONGC)'s initiative to evaluate the performance of independent directors (IDs), as reported in the ET on August 28, deserves commendation.
MORE >>