To be an internationally top-ranked*, research-driven, independent management institution that grooms future leaders for India and the world.



Updates and Information on upcoming events from the alumni association.
MORE >>


Class of 2006
Annie Matthews, Director (Alliances and Business Development), BlackBerry India, spoke to Business Standard about Rubus Labs, BlackBerry's first innovation zone in the Asia Pacific region, at the Kochi Startup Village.

Class of 2007
Biju Mohandas, the head of the Health and Education Investment Team at the International Finance Corporation (IFC), was interviewed by the Economist regarding his work in Kenya.
MORE >>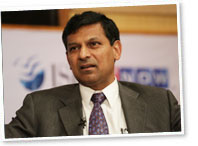 Let me begin by extending my warmest wishes for the festive season! This October was visited by a fresh and diverse set of activities at the School, and of course at our various chapters...
MORE >>


The 6th ISB iDiya boot camp
After 3 months of effort shortlisting the best Social Venture ideas from across the country, the 6th ISB iDiya boot camp was launched on October 20, 2014 at ISB's Hyderabad Campus by Senior Associate Dean Prof Milind Sohoni. 
MORE >>

B schooled episode#4 - Thou shall Résumé'
Most of us are supremely confident of our needs and wants.
As kids, there were some of us who had already thought through the conundrum of what they wanted to become in life.
MORE >>




ISB alumni are making their mark in diverse businesses around the world. In this issue, four such remarkable alumni, Nihar Thanawala, Joydeep Roy and Chinmay Katdare talk about their lives at the ISB, career path after graduation and vision for the School.
MORE >>

Get prospective students to download the 'ISB 360!'
mobile app



Welcome to the latest section of Alma Matters "Bookshelf" - a platform where people can share their comments, feelings and thoughts about various books they read. From business and economics to SCI-FI, thriller and comedy...
MORE >>