To be an internationally top-ranked*, research-driven, independent management institution that grooms future leaders for India and the world.




Updates and Information on upcoming events from the alumni association.
MORE >>



Class of 2008
Saurabh Khedekar and Aditi Laud-Khedekar were blessed with baby girl.

Class of 2011
Sandeep Reddivari got married to Bhavana.

Class of 2012
Dheeraj Chintala Reddy got married to Jaya Shruthi on 22 June, 2014.
MORE >>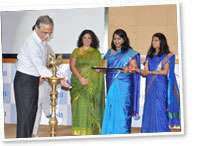 It has been a busy June with a number of events, activities and prominent visitors at both our campuses. The GSB core elections have been held and all clubs are in place.
MORE >>



Bschooled - #episode1 – Enter Joey
Enter 'Joey Happy go Lucky' !!! Joey is your regular happy go lucky 20 something guy. He spends 20 hours a day building wishful skyscrapers in his head. And when he runs out of brain matter, he hits the sack. Anyhow, the thing about Joey and many like him is that, he loves drama. Not the regular everyday mundane drama, but the 'American Tele' kind of drama. Back in school when one of his co-conspirers tattled and gave away the 'class bunk' plan (oh yeah….. prisoner's dilemma) his mum asked him, "Tell me the truth…why did you do this??"
MORE >>




ISB alumni are making their mark in diverse businesses around the world. In this issue, four such remarkable alumni, Ausang Shukla ,Nitin Vyakaranam and Himanshu Gulliani talk about their lives at the ISB, career path after graduation and vision for the School.
MORE >>

Welcome to the latest section of Alma Matters "Bookshelf" - a platform where people can share their comments, feelings and thoughts about various books they read. From business and economics to SCI-FI, thriller and comedy...
MORE >>