Footprints That Endure Through Time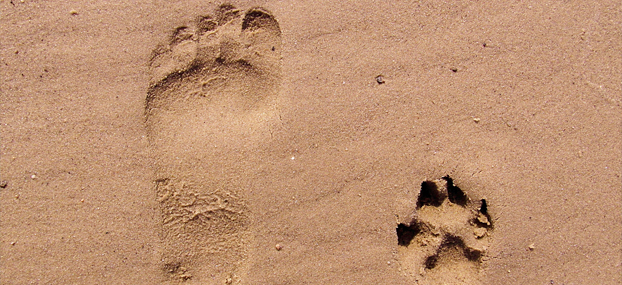 '
If you are not generous with a meager income, you will never be generous with abundance.'
— Harold Nye

What makes one give back to one's alma mater? Is it because you have earned enough and are willing to dig deep into your pockets to pull out a six-figure sum or is it because of a finely tuned conscience?

We spoke to two alums of the class of 2011 for whom education is not just a transaction that is about paying fees and getting an education in return. Both Deepak Parayanken and Srikiran Raghavan are thankful to ISB for the experiences and opportunities it provided them. It is their appreciation of those transformative days that motivates them to give back and to pass on the same thrill and learning experience to future batches that they have themselves enjoyed.

For Srikiran, ISB was a vehicle that took him to a new place in society and offered professional networking opportunities. What one of his past managers said to him took a firm hold in his mind: "In life you can do nothing better than to ensure you do whatever is possible to educate as many people and inspire them to pay that forward as well." This philosophy, together with the value his own family placed on giving and the various opportunities and experiences that ISB offered were what inspired him to contribute.

"I've benefitted significantly during the one year at ISB. I built a network and made many friends both in India and in the US during the Exchange Program. Even my wife Roopali was gainfully employed on campus during the time I completed the academic year at ISB. The school and the experiences and connections it facilitated led to my current career trajectory and now it's my duty to give back." Srikiran said.

Deepak offers a somewhat different perspective. "Giving back to your university should not be viewed as altruism but as an investment. A good way of looking at it would be to imagine that if my children go to that university, they would benefit from such an investment," he says.

Both Srikiran and Deepak, along with about twenty-five others from their class, have contributed towards a scholarship fund. They have not only invested in quality education but have also unwittingly created a legacy.

It is no secret that endowments are critical in plugging financial gaps and enabling institutions to enhance their academic programmes and research, support faculty and staff development, support operating costs, ensure better resources and salaries or even offer scholarships to deserving students.

Benefaction is a result of the emotional relationships universities build with their graduates and is about both capacity and inclination.

"People need to ask, 'How do I ensure that others too continue to have the same experience?' That is when I will put my hand in my pocket to ensure that the school continues to deliver the same experience year after year," says Srikiran.

Graduate giving is a very good yardstick of how alumni view their colleges. However, one should not be awed by the mind-numbing endowment statistics of the world's top universities. The sheer number of students that have passed through their doors, their lineage and time are what have made their funds so significant.

"These are early days for ISB, and events like Solstice and Equinox bring students back. This is evidence that there is an emotional connect. It's just that the effort does not translate into money at the moment," Deepak remarked.

But those who give to their alma mater know that theirs is a gift with both an immediate and lasting impact that supports every core component of the student experience. These are the footprints that will last through time.



Vineet Bhatt, the author of this article, also wrote the novel The Rear-View Mirror.