Taking the Bumps Out of Employee Transportation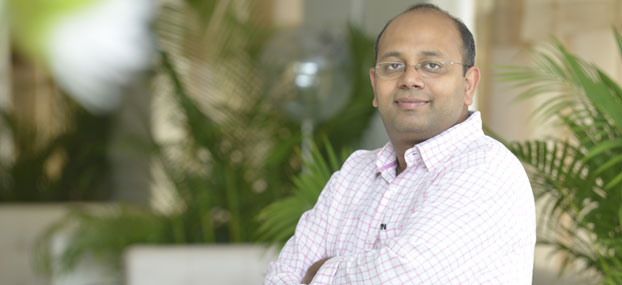 Deepesh Agarwal is the founding CEO of MoveInSync, a transportation management technology company that launched a carpooling service in 2009 with the promise of delighting office-going commuters. The company has since pivoted and expanded. It now sells an employee transportation management system to companies that transport workers daily to and from work.

Agarwal graduated from ISB in 2009.

Arun Saxena, a Hyderabad-based startup mentor and investor, interviewed Agarwal for Spotlight to discover how he built a sustainable business in the hitherto low-tech, inefficient sector of employee transportation and glean some insights from his entrepreneurial journey.

What is the problem you are solving and how is your solution different from others?

Over 5,000 Indian companies spend more than USD 5 billion transporting over seven million workers daily to and from work. Their in-house transport systems are archaic, riddled with inefficiency and a source of worker unhappiness.

We use cloud and mobile technology to make these systems efficient, resulting in savings for companies and worker happiness. We optimise routes and vehicle loads, leading to smaller fleet sizes, fuel cost savings and shorter travel distances and times. Our safety algorithms help make travel for women safer.

On average, we are saving our customers more than 10% on employee transportation costs.

We are the first such solution in the market and therefore unique.

How has the market responded to your offering? What was your experience of signing initial customers and scaling?

Five years back, the companies we approached did not even agree that they had a problem. They would say, "Why fix it, when it's not broken?" They doubted the effectiveness of the cloud and mobile technology our solution used and were sceptical of its reliability. Others to whom we pitched it liked our value proposition but still wanted to be our second customer, not our first. It took a genuinely entrepreneur-friendly company—Google—to become our first client!

Over the years, customer doubts have shifted from "I don't need it" to "Will it work?" to "What savings can we expect and how soon?" Technology is no longer a stumbling block in our negotiations. Having reference customers helped too. Now we are witnessing a lot more "pull" for our offering; many more companies are calling us up. We have over 35 customers spread across 13 Indian cities and manage over 12,000 cabs moving above 100,000 workers more than 20 million kilometres every month! Our customers include Google, Microsoft, Oracle, Adobe, HSBC, Wipro and many others.

This success has been slow to come. But then I often tell my co-workers that overnight success in the B2B business comes in 10 years' time! Focussing on innovative initial customers and having belief in your abilities are key for success in the initial stage.

By varying accounts, 25% of startup failures can be traced to the "not the right team" factor. What is your experience of building your team?

Number one, my co-founders were my classmates back in college. As a result, we understand each other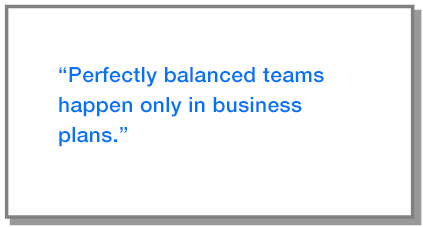 very well and have mutual trust and respect. We do have our share of differences in running this business, but in the end, we are able to resolve issues and maintain our relationships. Our office coffee lounge is a great place to diffuse tensions after a heated boardroom debate.

Also, we do have a few complementary skills; for example, someone is good at external roles while the other is focussed on technology. There are several other skills that we either learned the hard way or hired from outside. As an entrepreneur, it is important that you should be ready to roll up your sleeves and be ready to learn any job, however uncomfortable you may be with it.

Hiring the rest of the team has been tough. When we started, we neither had the brand nor the money power to attract quality talent. But this proved to be a blessing in disguise. The people who came on board came because of our vision and the passion we had to achieve it. They have stuck together and with the company, and we fought all the battles together till we won!

What was your experience with a startup ecosystem? Did you benefit from it?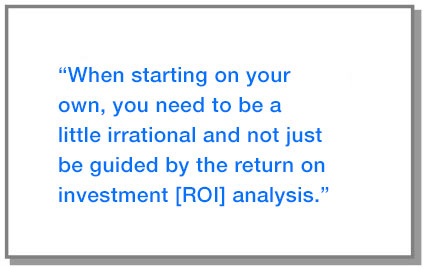 We have benefitted a lot from startup advisors, incubators and the generally high-energy startup ecosystem in Bangalore. We were really lucky to be incubated at ISB. We had the best of advisors and mentors, with whom we interacted often. They asked tough questions, forcing us to think through our idea and business plan. Let me tell you about how one question became instrumental in our pivot. In 2011, we were clueless after our carpooling offering had failed to pick up after two years of sustained efforts. Then, Prof. Arun Pereira, who is the Executive Director of the Centre for Learning and Management Practice at ISB and teaches several courses on entrepreneurship, asked me one question: Where did we see ourselves if indeed the carpooling service became successful? We found that we did not have a very good answer to that question, and further brainstorming led us to pivot to the employee transportation business. I have consulted Prof. Pereira at almost all the critical junctures of the company and still do. He has, over time, motivated me, challenged my ideas and plans, and showed me a path when I didn't know which way to go. Our incubation also helped us signal to the external world that we were a serious startup and a good founding team.

Post-venture investment, we have a formal board that helps us in two ways. One, they often provide us a perspective and then let us decide which assumptions or decisions need to be altered and how. Two, they have on occasion put us in equilibrium, both in good times and bad, by citing examples from the myriad startups they have worked with.

Which businessperson inspires you the most?
N. R. Narayanamurthy (NRN). I admire him for the way he built Infosys when venture capital and startup were words alien to India. Infosys's listing on NASDAQ was a watershed moment that I can never forget. I was part of the crowd that danced the whole night celebrating the occasion.

What is or was your greatest moment of joy?
It is really thrilling to hear our customers—be it cab drivers, transport managers or employees—talk about how their lives have become better with the MoveInSync solution.

What impact would you like to have on the world?
Make this world a little more asset light. Every asset should be utilised; there is no fun in owning a home and leaving it locked up for investment. Similarly, owing a car and just driving it alone is such a waste. I dream of a day when banks will stop calculating your net worth based on your assets!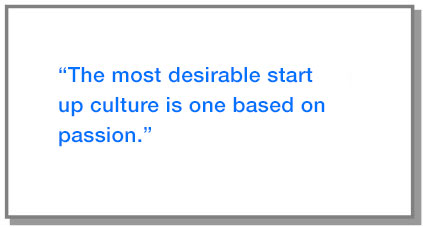 What advice would you give other entrepreneurs on how to build a great business?
Three lessons come to mind that I want to share with to-be entrepreneurs.

1: Do only what you love doing. Then you could go to bed hungry and yet wake up next morning still wanting to do the same thing.
2: Be crazy about solving a customer problem; as an entrepreneur, don't bother about valuation.
3: There is no substitute for relentless hard work. Don't give up—you will solve any problem that is worth solving.